Certified Organic. Wholesome. Delicious.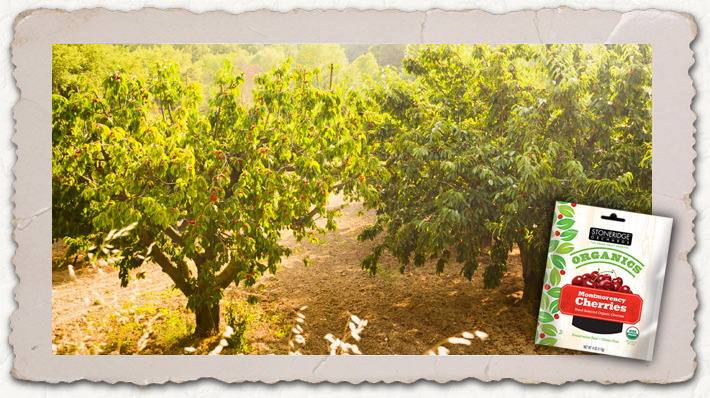 Organic Dried Fruit

Sun, Rain, Clean Soil, Hard Work, Family Farming.
Growing & Drying Delicious Fruit for Three Generations.

Celebrate the fruit!
Always wholesome and delicious premium whole fruit, proudly grown by third-generation family farmers in Washington State. And NEVER any artificial colors or flavors, hydrogenated oils, sulfites, or high fructose corn syrup!

All. Natural. No artifical colors or flavors. No hydrogenated oils. No sulfites.

Try Mouth-Watering Recipes Made With Our Certified Organic Dried Fruit!

Stoneridge Orchards Certified Organic Dried Fruits are perfect straight from the bag, mixed into trail mixes, yogurt or hot cereal, or in crowd-pleasing recipes including amazing appetizers, baked goods, creative salads, and masterful main dishes!

Get some recipe ideas!